Creek Kids is a great place for your children to come to learn more about Jesus and how to have a relationship with Him! Thank you for allowing us to get to know your family and partner with you in the discipleship of your children.
The First Visit
Stop by a registration/check-in desk located on either level of the Creek Kids Education Building. Our team will gather your child's info and enter into our system. Be sure to let us know if your child has any allergies or other needs. Pre-register online to let us know you are coming!
Your child will receive a printed nametag and you will receive a sticker with a matching unique code that you will need to show to pick up your child. Our team will introduce you to your child's teachers and answer any questions you have.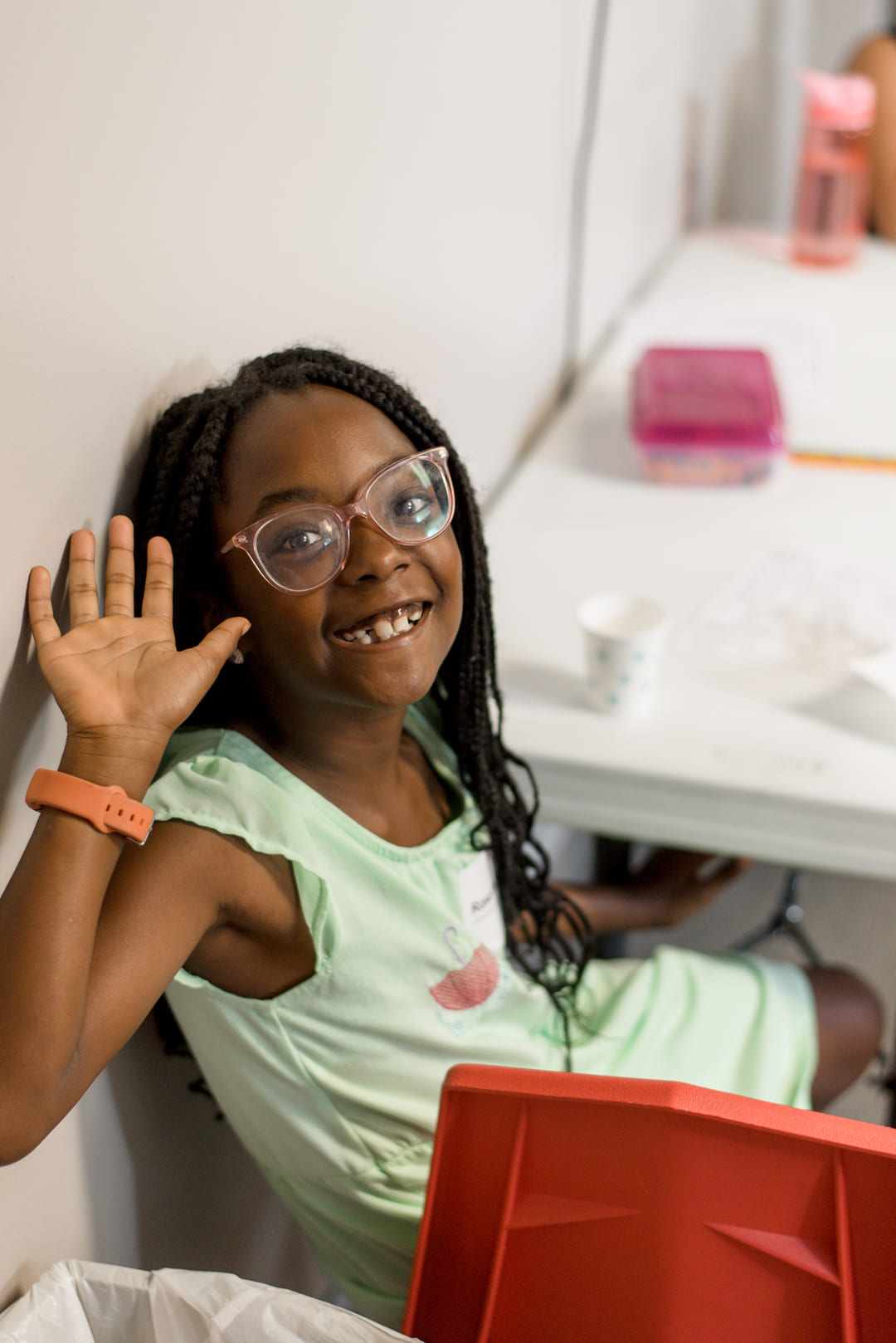 Every child who checks in receives a name tag with a unique family code for that day. They will only be released to an adult who has the matching code.
If we need to contact you during the service, you will receive a direct text message asking
you to return to Creek Kids.
All Creek Kids leaders complete a background check and we place high priority on keeping
our children safe.
Small group Sunday School classes @ 9:30 am for infants through 5th grade in the Creek Kids Education Building, studying the Gospel Project curriculum, a 3 year journey from Genesis-Revelation, connecting every story in the Bible to Jesus.
Little Creek Kids classes (infant-preK) continue @ 11:00 am on the first floor of the Education Building.
Elementary kids transition to Children's Worship(K-4th grade) @11:00 on the second floor of the Education Building where we look at Scripture each week in a fun-filled, active story telling hour. We desire is to teach Biblical truths with real world application while helping kids understand the true nature of God and become faith-filled followers of Christ.
Kids are welcome to attend one or both hours of Creek Kids!
Kids Choir
Do your kids love to sing? Do you desire for them to learn to worship God with their voices? Join us for Kids' Choir!
∙Preschool Choir (3's and 4's)
∙Music Makers (K-2nd grade)
∙Young Musicians (3rd-5th grade)
5:45-6:20 on Wednesday nights!
AWANA
6:30-8 pm
Education Building
2 years old (by Sept 1, 2023) through 5th grade
Kids engage with the Bible, with adults who love Jesus and with other kids as we memorize Bible verses, talk about what they mean and have lots of fun!
Log in to our AWANA webpage to register and see our weekly calendar.