Formally known as the Pregnancy Resource Center the Obria Medical Clinic is designed to meet the needs of individuals at risk of an unintentional or crisis pregnancy, with the full affirmation of the sanctity of human life and marriage. They support and promote Abstinence Until Marriage.
M28 Church is a new church located in Midtown Atlanta. M28 Church meets at 10:30 AM each Sunday morning right behind Atlantic Station. Although the environment of the service is casual, M28 Church desires to be serious in their faith as they seek to make disciples of Jesus Christ.
Founded in 1966, Calvary Children's Home is a home for children in the Metro Atlanta area that are orphaned or need to live apart from their families. We provide a safe, loving, Christian home for our children while providing a stable home life. We seek to give the children entrusted to our care the very skills, education, and values that allow them to become responsible, productive members of society.
Good News At Noon is a community ministry that depends solely upon Jesus for our needs. Churches, businesses, service organizations, families, and individuals partner with us to make comprehensive service to our homeless neighbors possible.

Operation Renewed Hope is a Christ-centered nonprofit medical missions and disaster relief agency providing relief at home and abroad to those in need.
Arabic Baptist Church
Ivy Creek partners with Mohkles Said, pastor of the Arabic Baptist Church in Dacula.
Pastor Benard's Vision schools 
We partner with Hungry4Him to support pastor Benard who has a heart for homeless children. His vision is to disciple through God's Word. Follow the link below to learn more.
 Click KENYA MISSIONS to visit Ivy Creek's Kenya Missions Page for more information.
Mision Elim Bautista
We support Pastors Jaime and Jorge Perez as the minister to the people of Guatemala through discipleship and church plants.
 Click GUATEMALA MISSIONS to visit Ivy Creek's Guatemala Missions Page for more information.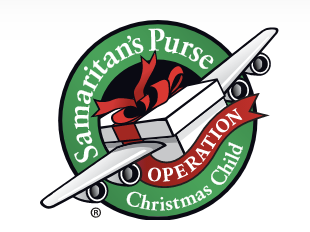 Ivy Creek Baptist Church is a drop off point for Operation Christmas Child. 
The Amazing Journey of a Shoebox Gift Begins with You and Results in Evangelism, Discipleship, and Multiplication.